Welcome to Maleo Moyo Diving!
Maleo Moyo Diving is a small SDI dive centre located at Maleo Moyo Resort operating since 2015 offering the best diving on Pulau Moyo!
Just 10 minutes boat ride from our resort we have 4 great reefs with a huge variety of fish such as reef sharks, sea snakes, turtles, schooling fish and beautiful corals, while in front our home reef offers a small wreck, excellent teaching conditions and 3 different dive's from novice to advantage.
Diving in the Labuan Aji area is included in the diving price but if you want to go more off the beaten track we offer excursions with surface interval by the waterfall and having lunch on the beach.
All our excursions are great for diving and snorkelling.
Experience the trill of diving with our expert local and foreign dive instructors whom both have been diving here sins 2015, we offer instructions in four languages: Dutche, German, Englisch, and bahasa indonesia, and for those who haven't been diving for a while, our short repeater course are designed to help you quickly regain confidence and feel at ease underwater once again.
Please navigate through our website for more information and if you have anymore questions or you looking for a group or package deal we are experts in making tailored package deals for you.
Contact our Diving Team by WhatsApp +62 812 8472 9535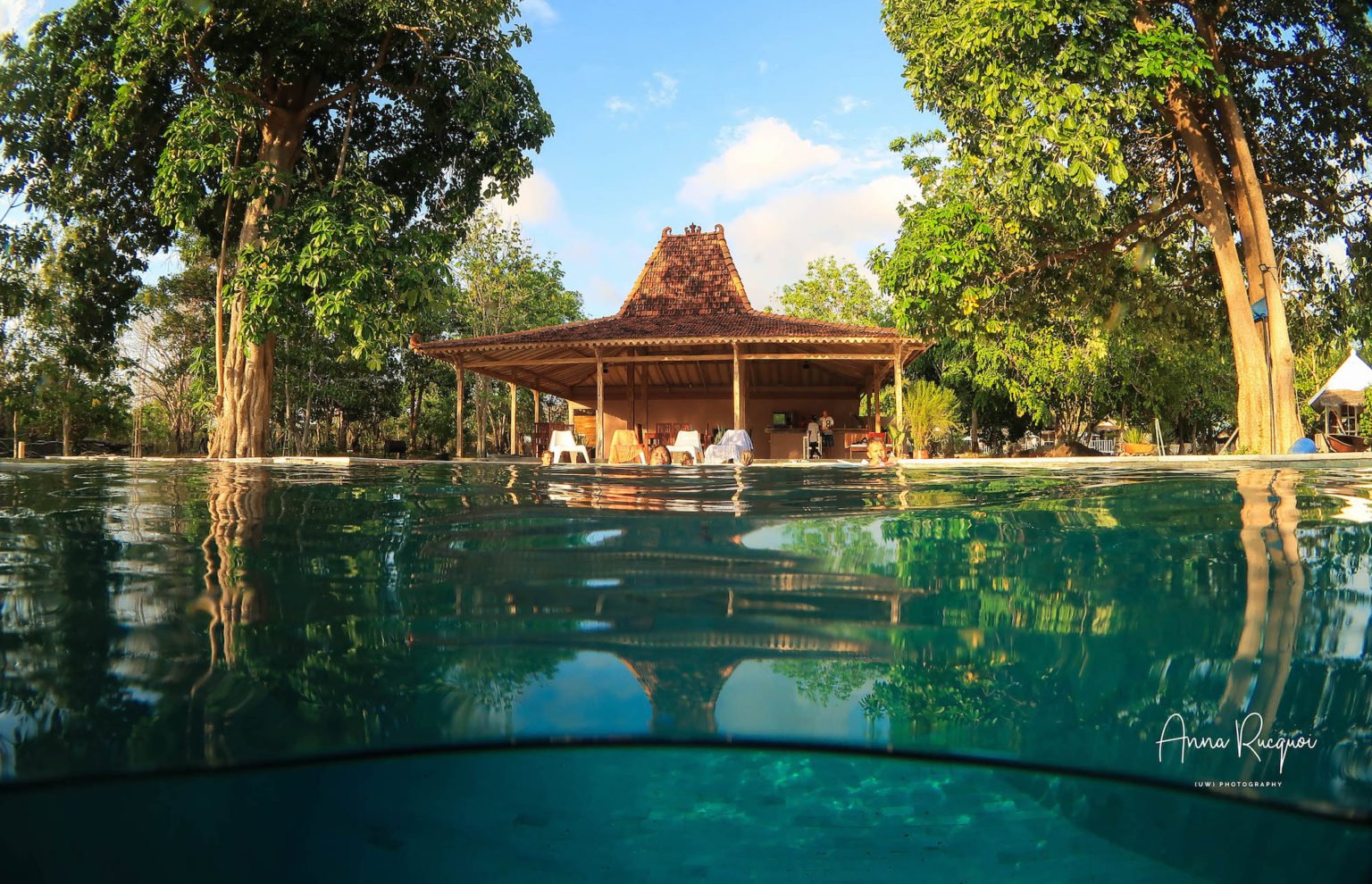 The Dive Boat
Sea for Yourself!
Common Questions & Answers:
How can I travel to Moyo Island?
The easiest way is fly to Sumbawa Besar
airport (SWQ), we can collect you from the airport, take a taxi to
the port then take our private boat to our resort. We charge 1.8
million IDR each way (for the entire boat charter). Alternatively you
can take a local boat over to Moyo, local boats leave normally every day from Mulut kali (river mouth) ore Pantai Goa around 13:00 at (subject to change due to weather). The price around is
100,000 IDR per person
When is the best time to visit Moyo?
The best time to visit Moyo for diving is from May through to early December. The weather can make the diving conditions become unpredictable from December through to late March due to prevailing winds, boats do then not always run.
Do I need to be certified to dive Moyo?
No. You can learn to dive in Moyo with us, we are a fully equipped SDI dive resort. We also offer 1-day Discover Scuba Diving experiences for those who would like a taste of the underwater world without becoming certified.
Where can I stay on Moyo?
At our Maleo Moyo Hotel & Dive Resort located at the tip of Labuan Aji village. We have a range of comfortable accommodation for divers, from basic fan rooms to luxury air-conditioned bungalows. We also have a beach restaurant and pool on site serving tasty food for breakfast, lunch & dinner.
What can I see when diving Moyo?
We can't guarantee you'll see anyparticular species (it's the ocean after all) but we can guarantee you'll see a lot! There's a huge variety of colourful marine life surrounding Moyo island. There's a possibility of spotting Manta Rays, Turtles, Whalesharks, Reef Sharks, Sea Snakes, Octopus, Barracuda, Eagle Rays.. to name a few.. Check out our videos for examples of what there is to see when scuba diving Moyo island.